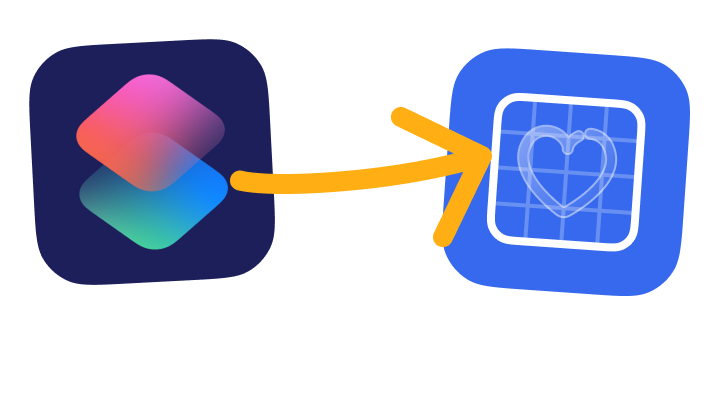 Using custom icons with Shortcuts
Adding custom icons for your Shortcuts is really quite simple! You'll need at least 2 things:
Make sure you have the Shortcuts app installed on your phone.
A set of icons or images that you for your Shortcuts.
and a lot of patience...
Step 1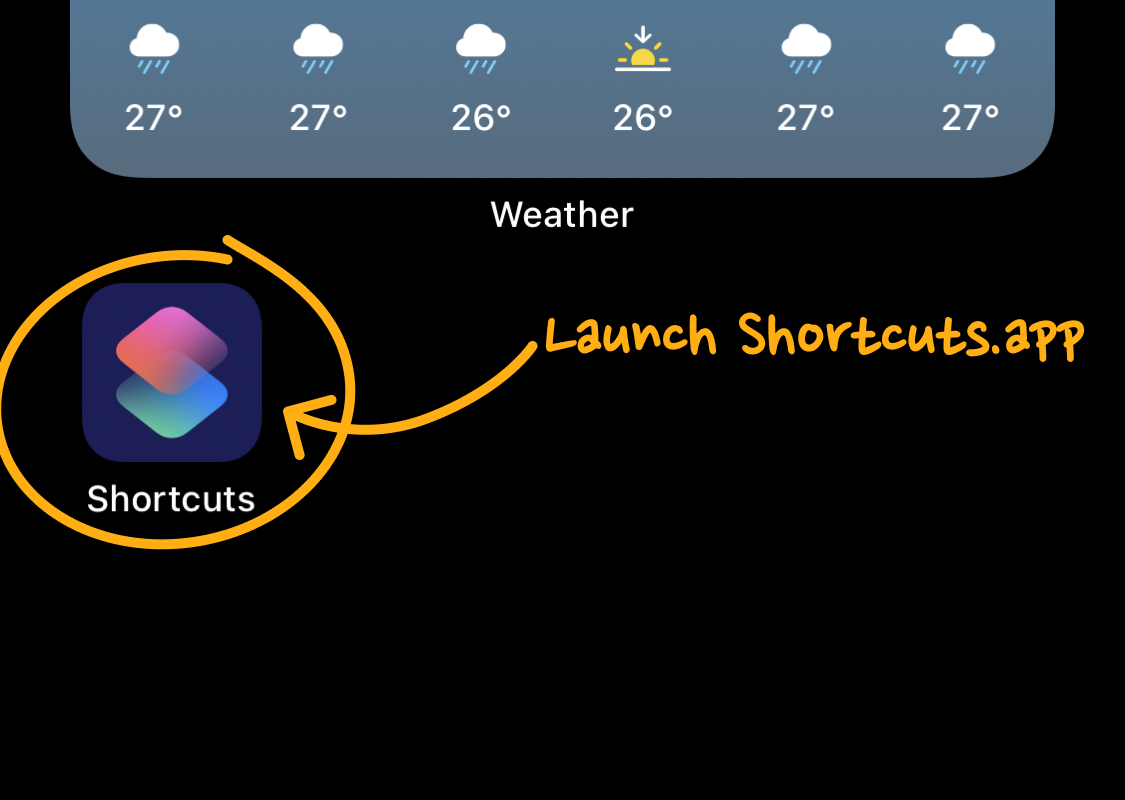 If you already have Shortcuts installed go right ahead and launch the app.
Step 2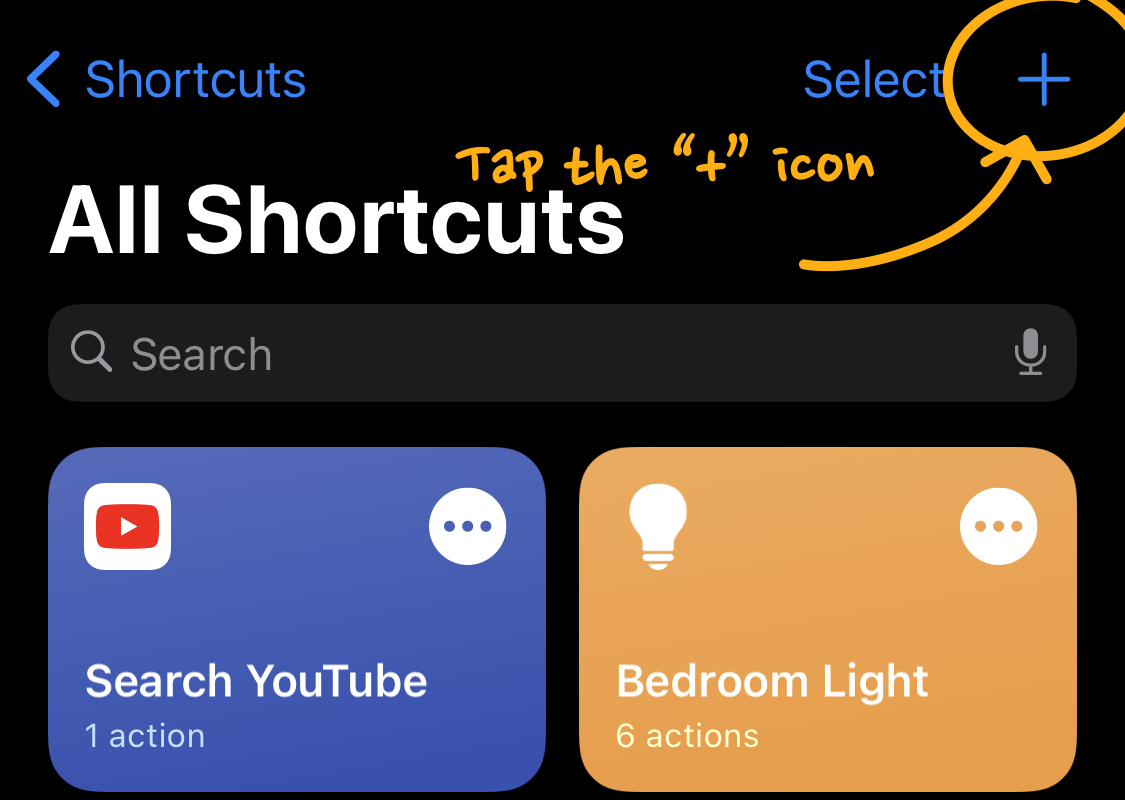 You'll be presented with the All Shortcuts screen. Tap the "+" icon to create a new Shortcut.
Step 3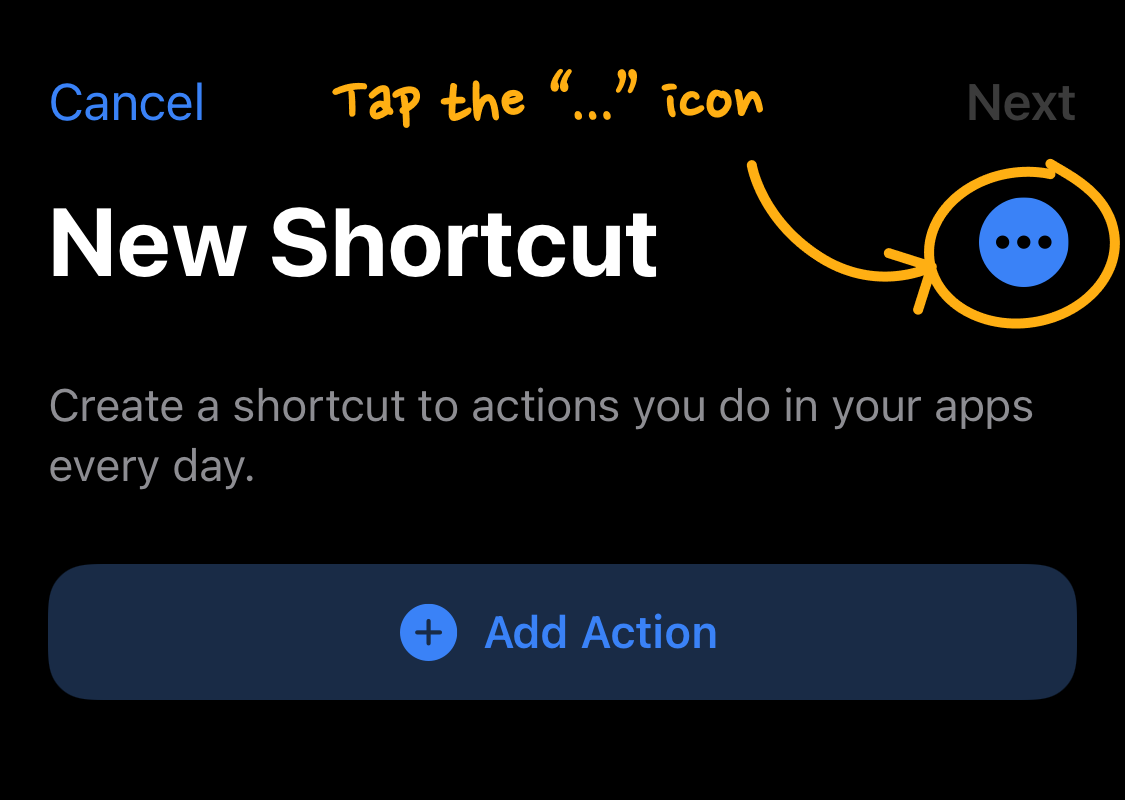 You'll see the "New Shortcut" screen. Here you can customize the actions for your Shortcut which will not be covered in in this tutorial.
Instead, tap the "..." icon to bring up the Details view.
Step 4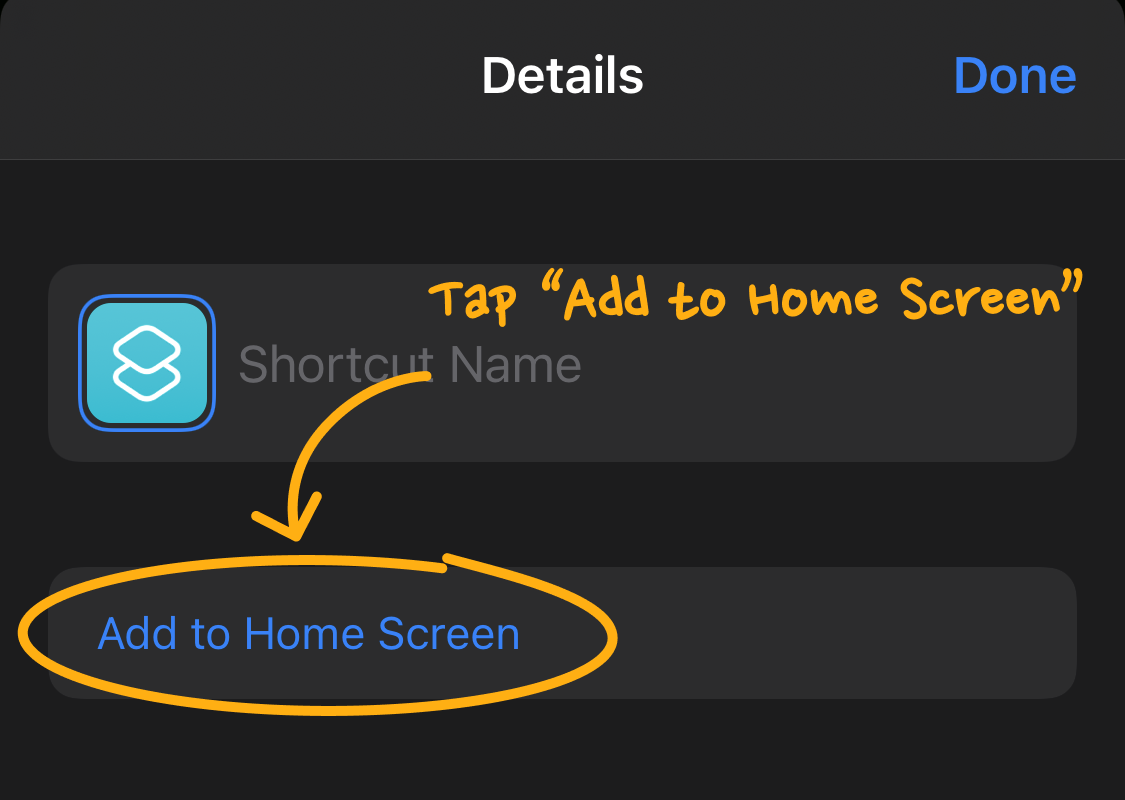 In the Details view, tap "Add to Home Screen" to bring up the Preview screen.
Step 5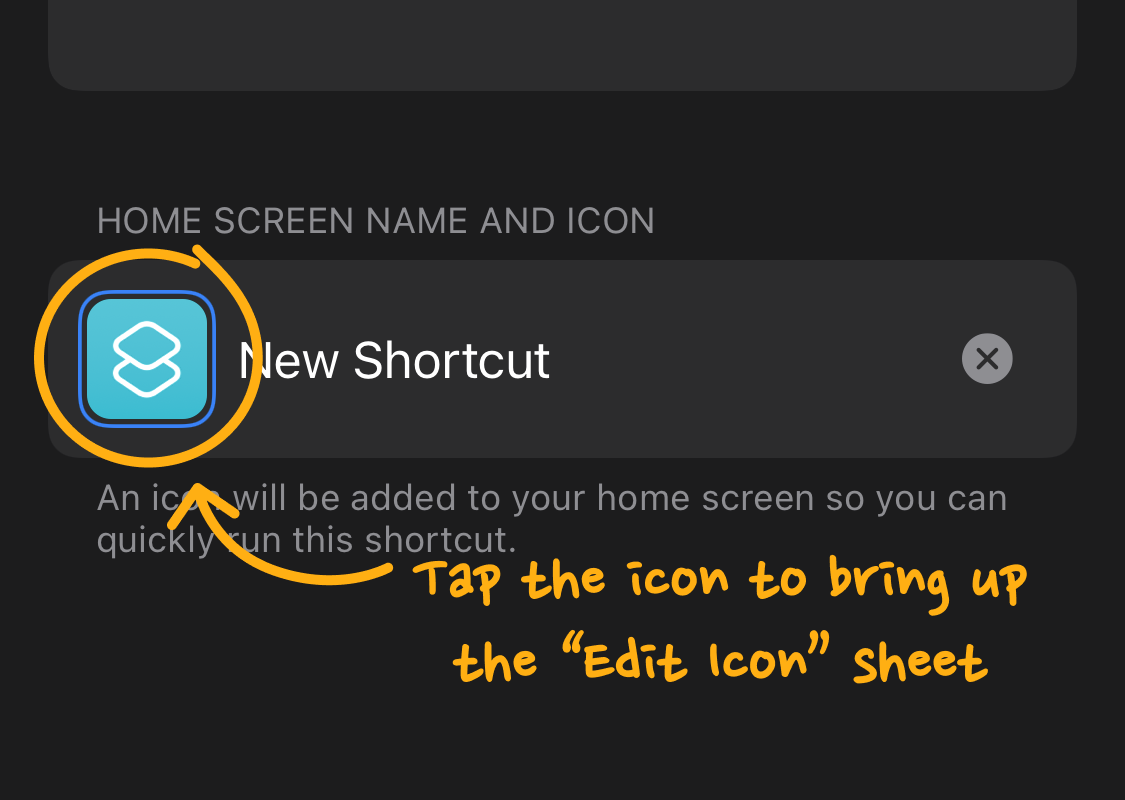 In the Preview screen, tap the icon as shown in the image below (mine's the light blue icon but yours may be a different color) to bring up the "Edit Icon" sheet.
Step 6
Here, you'll see a few options:
Take Photo
Choose Photo
Choose File
Option 1 is pretty self-explanatory. Selecting this allows you to snap a photo with the Camera app and the resulting photo will be used as an icon.
Depending on where you saved your icons previously, you'll want to choose either Options 2 or 3. If your icons are saved to the Photos app, choose Option 1. If your icons are saved to the Files app, choose Option 2.
I personally save my downloaded icons to the Files app instead of the Photos app. One benefit of doing this is that you'll prevent your Photos feed from being filled up with hundreds of icons. With that said, let's go ahead and choose Option 2 (Choose File).
Step 7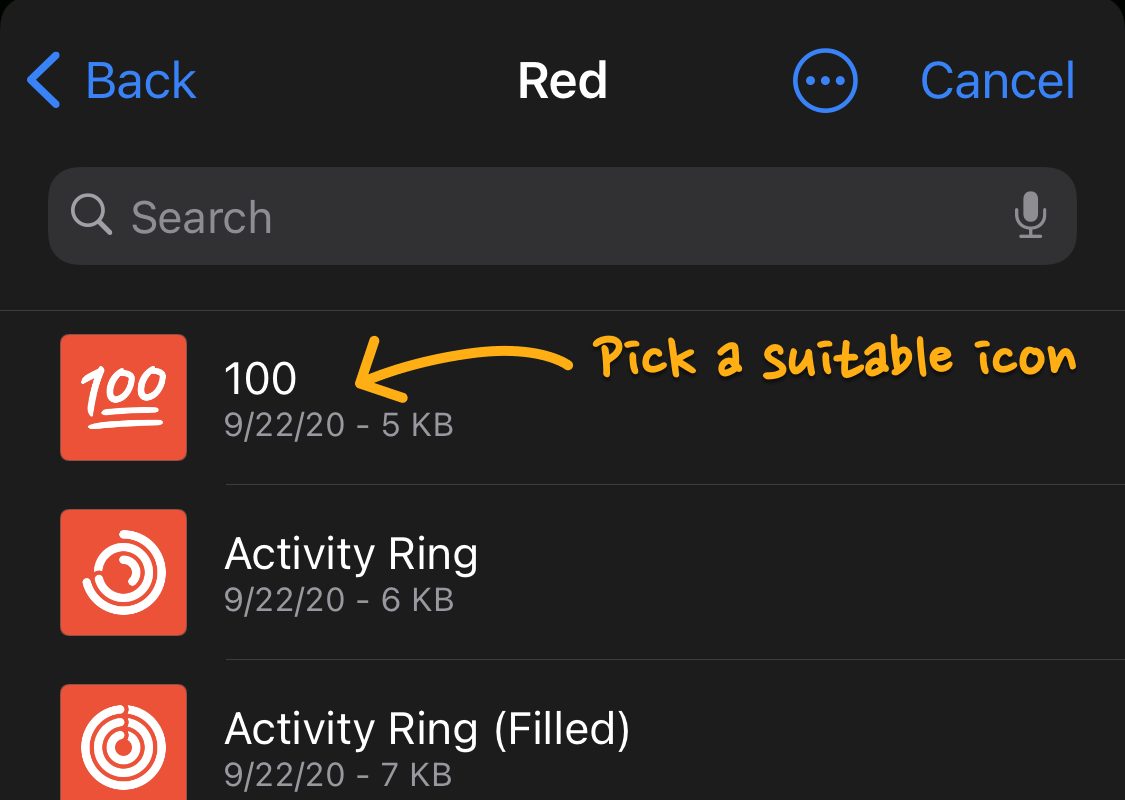 This will bring up the file browser. Navigate to where you had your icons saved and pick your preferred icon.
Step 8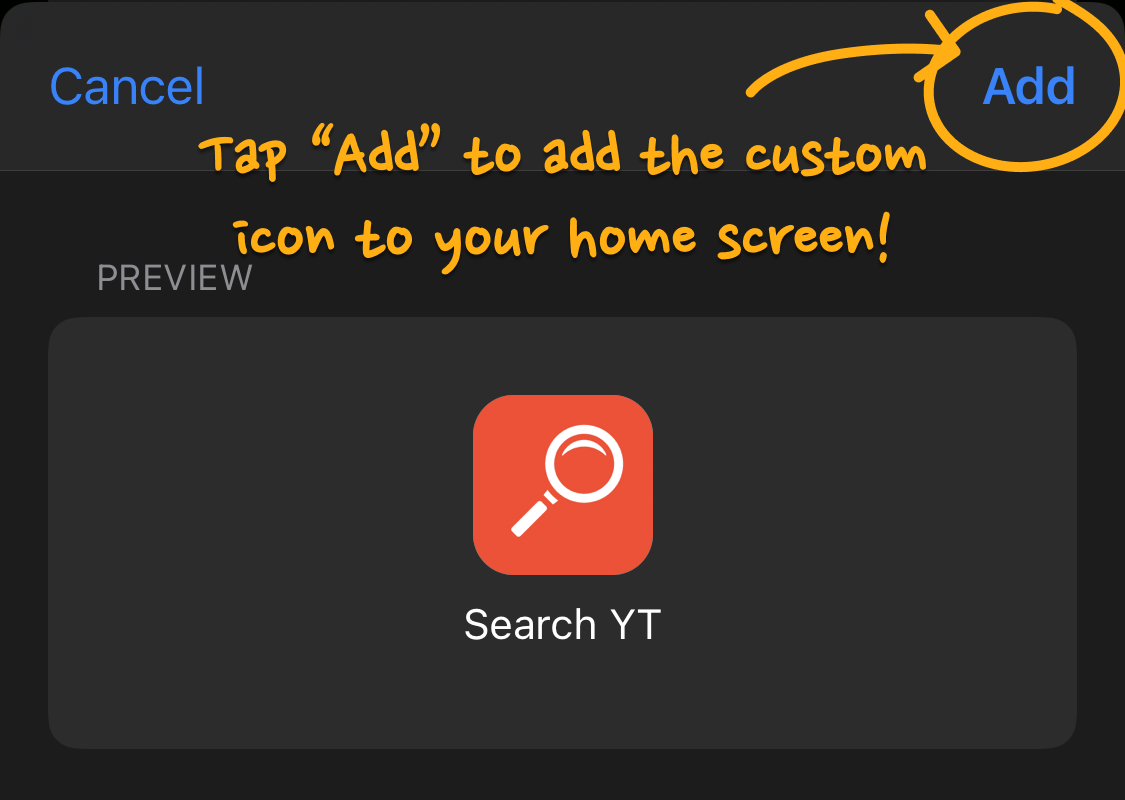 Once you've selected your preferred icon, the Preview icon should update to reflect the newly selected icon.
For the final step, tap on "Add" to add the custom icon to your home screen!
Step 9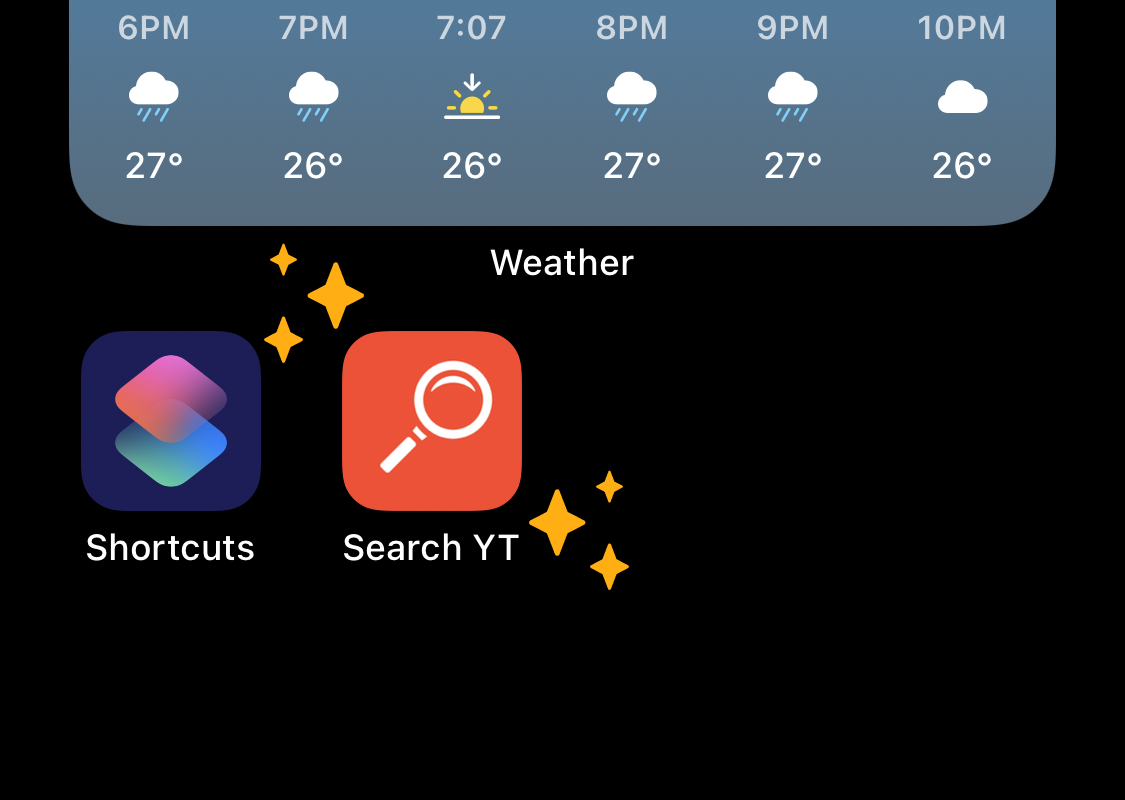 If you've performed the steps correctly you should see the icon appear on your home screen. Just repeat the steps above for each Shortcut that you wish to personalize.
And that is basically how you can add custom icons to your Shortcuts. See an error in this tutorial or have any feedback? Let me know at hey@andyngo.me or on Twitter!